Home>English Web Site
About Mori no Kura - a message from us -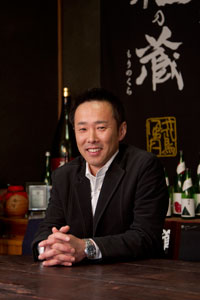 a message from us
Today's culinary lifestyles have changed along with other changes in our lifestyle environment. And the environment that surrounds the sake world too has changed. Therefore, we sake brewers have to not only continue to maintain the culture of sake but also consciously try to improve upon it.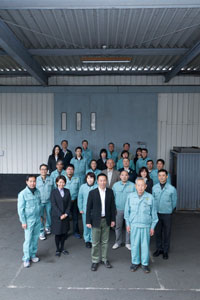 Just as, among the legions of sake lovers, it is no longer about just drinking, for we producers it is no longer just about making sake. The most important thing that we who are blessed with the opportunities to meet and interact with so many people can firstly contribute is a continuous supply of good sake that lets people living in this day and age enjoy themselves.
We put our hearts into making sake, and our objective is to help people feel the happiness they feel when they say, "this is good!" And our goal is to continue to have everyone's support.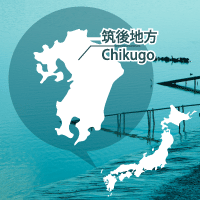 The Chikugo region of Fukuoka Prefecture
Our company was founded in 1898 and we moved to our current location in 1920 because of the quality of the water here.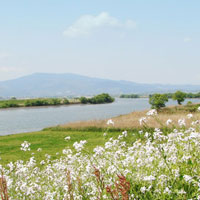 This region, with its broad planes and lively flowing Tsukugo River, has from long ago had lots of sake producers located here, and we have been a part of creating history along with making sake.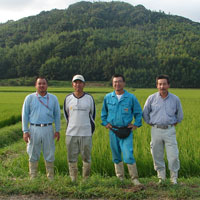 Making Sake
Using the Blessings of Our Local Environment
Mori no Kura sake is brewed using rice grown locally by farmers via direct contract and clear, soft water that flows up from the ground beneath our brewery.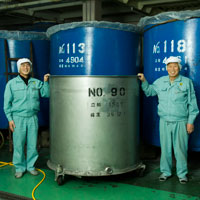 Also, our sake is brewed by a team led by a toji (master brewer) from the Mizuma toji guild that is the fourth generation of his family to have that role at our brewery.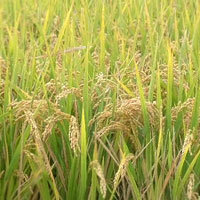 We feel both proud and grateful to be in an environment in which we are so blessed locally with the three fundamental things needed for making good sake: rice, water and craftsmanship.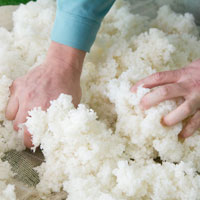 Junmai-shu: Food Friendly Sake
that is Easy on the Body
Currently, at Mori no Kura we only make junmai sake, which is made from rice, koji and water. There is a reason that we focus on this type of sake.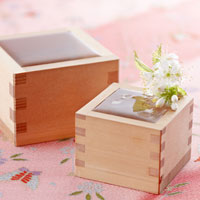 It reflects the traditional origins of nihonshu.
Sake brewed in this pure way using only water and rice is rich with "umami" richness and character. It can be enjoyed with a wide range of food, and does not leave a hangover either.
And most importantly, junmai-shu is the kind of sake that we, the people that make it, most want to drink.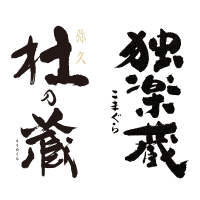 Our main brand names are "Mori no Kura," with the traditional softer flavors our brewery is known for, and "Komagura," made with an intention to have it go well with the wide range of food available in this modern times. We intend to continue improving the quality of our sake that adapts to both your food and your body!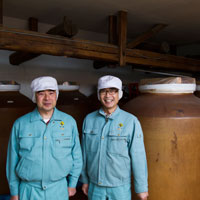 Shochu made as we always have made it here
This region, long known for its nihonshu, also has as part of its local culture sake kasu shochu, a spirit distilled from the lees that remain after sake brewing. We began making this kind of shochu when our company was founded.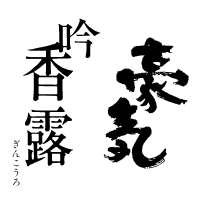 Later, with the intention of maintaining the local shochu culture, we began to make other types of shochu, like our "Ginkoro," a modernized version of the orininal, and "Gohki" which uses koji made using barley grown in Fukuoka which gives it plenty of umami.